Obviously, we like music here at Caroline Guitar Company. I can't help but want to use this blog to share what is going on here in South Carolina, shouting a little about what plays on in our beloved, Columbia. I am going to make this blog a soap-box every once in a while, so make sure to add us to your aggregator or regularly scheduled program of internet perusal; you won't regret it. Not everyone I am going to feature here uses our pedals (or even uses effects) but we love them. I hope you want to do the same.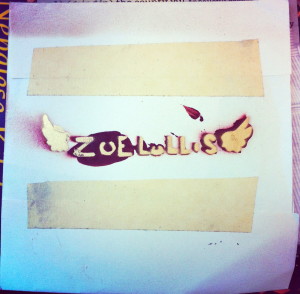 Zoe Lollis
Conatus Recording. 2011.
Reminiscent of what? That's not the question. The way she moves her voice is a lot like a reminder of the present, and the sinews in the sounds–that is what is attractive–they are what make you want to sit down and stay a while or take the songs in your arms and do something. The muscles in these recordings sound lenghthened, while seeming effortless, and full of the beauty that comes with frustration and/or relief depending on the story she is telling. The banjo and kazoo are raw components of most of her songs; a few other instruments are played by other local musicians on this release she cut with Noah Brock at Conatus Recording.
missing my girl Track 1 by ♫conatus recording♪