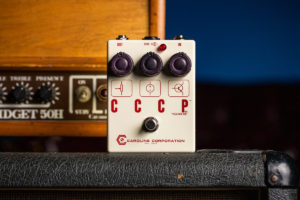 This is the very limited Caroline Soviet "White Pizza" pedal.
We've made a limited run of these pedals, and will be donating a 15% share of the sales proceeds to benefit World Central Kitchen and their efforts in Kentucky to help disaster victims there.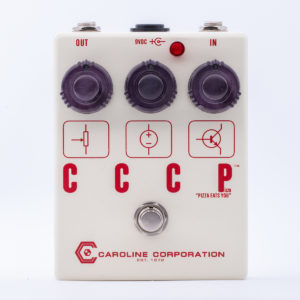 All purchasers are also asked to select their shirt size, as we'll also be including a "mystery shirt" with each purchase.  We will be shipping pedals through Monday, Dec 20th if there are any still available, resuming shipments on December 27th.  International purchasers will receive an invoice for shipping costs and items will ship promptly upon payment.
Thank you again for digging our work and making it possible. Have a happy and safe holiday.