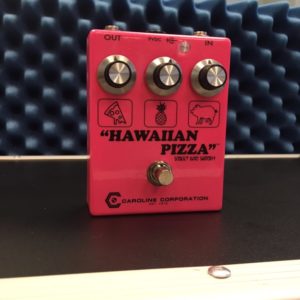 Some of you might remember when singer-songwriter Cory Branan came to visit our shop. For a singer-songwriter, he sure enjoyed shredding on our shop Charvel San Dimas through one of the Hawaiian Pizza fuzz-drive pedals we were building. Maybe it was the White Lion shirt he was wearing that made his inner Vito Bratta come alive.
He took note of some pink enclosures that we'd had on a shelf and asked "what's the story with those??? Can you make me one of those?" And that gave us all an idea. A limited run of sparkle pink pedals with a portion of sales proceeds to be split between two charities.
In our recent history, we've launched some of our pedals with limited color runs to benefit local charities and nonprofits. We introduced Shigeharu with a special silver and black run for MIRCI, we did our introductory run of Météore in black for the Central Carolina Community Foundation's flood relief efforts, and most recently, we donated the proceeds from our first batch of Hawaiian Pizza in black to Girls Rock Columbia.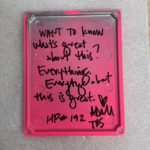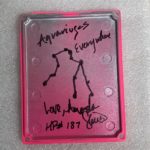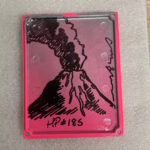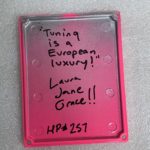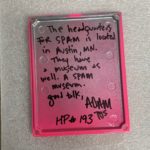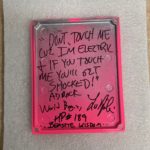 This time, it's a little different. We're doing this very limited run of just 21 sparkle pink Hawaiian Pizza pedals. Normally, the builder and final pedal tester sign the insides of the backplates, but this time, we have another treat. Cory has rounded up a special group of very noteworthy friends – Luther Dickinson (North Mississippi All-Stars), Laura Jane Grace (Against Me!), Adam Lazzara (Taking Back Sunday) and Amanda Shires (and one signed by Shires and her husband, Jason Isbell) have joined Cory in signing the insides of these pedals.
A significant percentage (40%) of the sales proceeds from this limited run will be split between two charities. Ours will be Sexual Trauma Services of the Midlands. One of 15 rape crisis centers in South Carolina, STSM advocates for and supports survivors of sexual assault and abuse in Richland, Lexington, Newberry, Clarendon, and Sumter counties and educates the community to identify and prevent sexual violence.
Cory's choice was Thistle Farms. Thistle Farms is a nonprofit social enterprise, based in Nashville, TN, dedicated to helping women survivors recover and heal from prostitution, trafficking, and addiction. We provide a safe place to live, a meaningful job, and a lifelong sisterhood of support because we believe love is the most powerful force in the world.
I have to give huge props to our shop manager and artist relations ranger Ben Kerley for making this happen. We hope you enjoy these pedals, take an interest and continue supporting these organizations, and look forward to start shipping them out when we return from the NAMM show on January 30th. Thank you for supporting our work and allowing us to keep on making cool stuff and doing cool things.