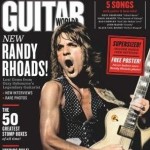 In the July issue of Guitar World magazine, our Wave Cannon overdrive was both named a "Buzz Bin" product and awarded the Platinum Award for Excellence. This is an incredible honor for us as Guitar World is an industry leading publication: the world's best selling guitar magazine featuring exclusive interviews, canonical music history, and the latest and greatest in gear reviews.
Our inclusion in Guitar World would be an incredible milestone for us as is, but when we read that Gear Editor Paul Riario wrote that our Wave Cannon "may be the last gain pedal you ever need…[it] makes lesser overdrive and distortion pedals seem like mere cannon fodder", I may have taken a victory lap through the Rosewood Publix holding a canteloupe above my head like it was the Lombardi trophy. True story.


In addition to the print review shown below, we were also thrilled to see this great video demonstration by Paul Riario on the Guitar World website. He demos the Cannon, shows some killer gain range work, gives us a nice taste of what the Havoc switch is capable of, and bravely explains what each of our control symbols is meant to do. When he says "the Wave Cannon is Caroline's first entry into the stompbox world, and what a great stompbox this is", we just yelled, and could imagine how a young director may have felt to hear Roger Ebert say something similar about their debut.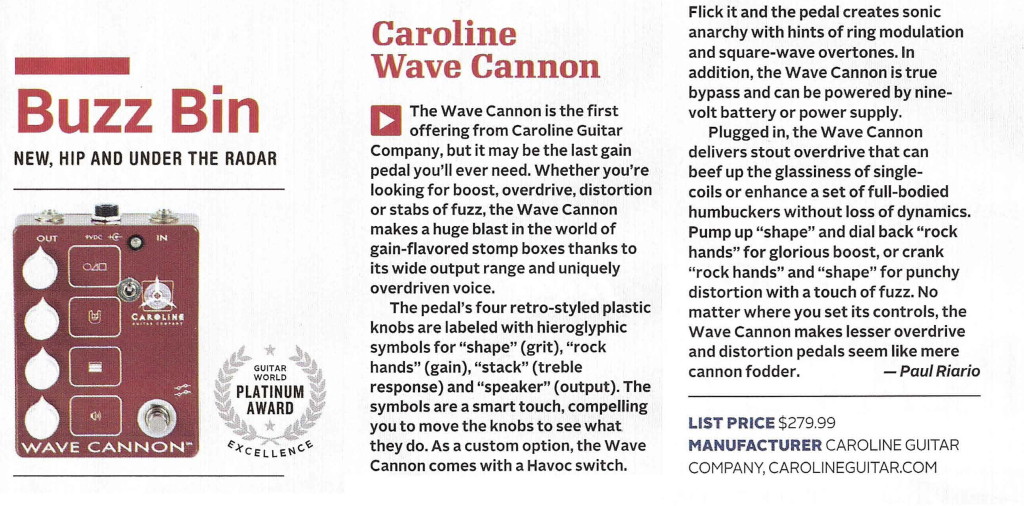 To our community of players, builders, graphic designers and engineers who helped us make this happen, we extend our genuine thanks. This is terrific news, and motivates us to continue doing things the right way.