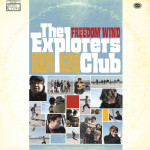 So, in the midst of lining up dominoes to build Olympia and Icarus pedals, we get reminded of what we do and why. The first came from a customer of ours in Southern California, the second came from the excellent guitar player Justin James of the Charleston based Explorers Club.
From our customer Andrew in Orange County, California:
I just received my wave cannon in the mail yesterday after 4 painstakingly long days–if only the post office was open on Sundays… and I must admit, it was well worth the wait, and then some! This thing is amazing! Pulling it out of the box, I was instantly taken back by the finish–pictures don't do this pedal justice, not by a long shot! Plugging it in yields a million and one sonic possibilities–if only i could buy a million and one! haha! i played this thing late into the night, lost track of time, and the only thing that stopped me was a noise complaint from the neighbors! (yes, YOUR pedal did that!)

I just wanted to tell you guys that I fully support the work that you're doing and wish you guys nothing but the best of luck in all your endeavors, (the Olympia and Icarus have got me on the edge of my seat!) everything from the in house production to the quirky little inscriptions on the back plate have made me a believer in your company!
This is the kind of email we get that makes our week, but then the hits kept on coming. We had the pleasure of hearing The Explorers Club perform their splendid & sunny Beach Boys inspired pop when they performed in Columbia, and their lead guitar & pedal steel player Justin James expressed an interest in giving our pedal a shot. So we whipped up a Cannon with hurry (but not haste) and his take on it really fired us up!
"Got the pedal today. Love it. Not like anything else I have especially when you throw the havoc switch into the equation. Holy $#!t! I'll have to play it in a band scenario for a final verdict but I'm diggin it so far. I am a fuzz fanatic so drop me line when yours is readily and available I'll get that too."
For more information on this fine band, follow them on Facebook or visit their official site.