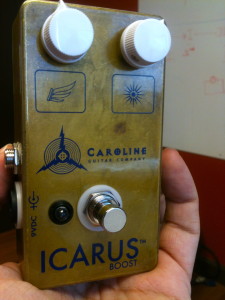 Every pedal we send to our retailers is as perfect as we can humanly possibly make, but sometimes even the pedals with a blemished enclosure deserve a good and happy life of rocking for a customer. Case in point is "Gorby", our nickname for Icarus #154 pictured here to the left. With an large, unfortunate birthmark, we wouldn't want to have to explain anything to a retailer, but when we put this pedal up for sale, we had no shortage of people who wanted to give this pedal a good home.
Since Gorby is beautiful on the outside, we figured it might be fun to use this pedal to show how we do things on the inside. Whether you purchase a Wave Cannon, Olympia, Icarus, Cannonball, or contact us for some kind of re-house or custom build, you can rest assured that not only will we apply the same commitment to quality with your pedal as we did with Gorby below, but as we learn more and continue to improve our craft, we will apply what we've learned to make your pedal the best we've made yet.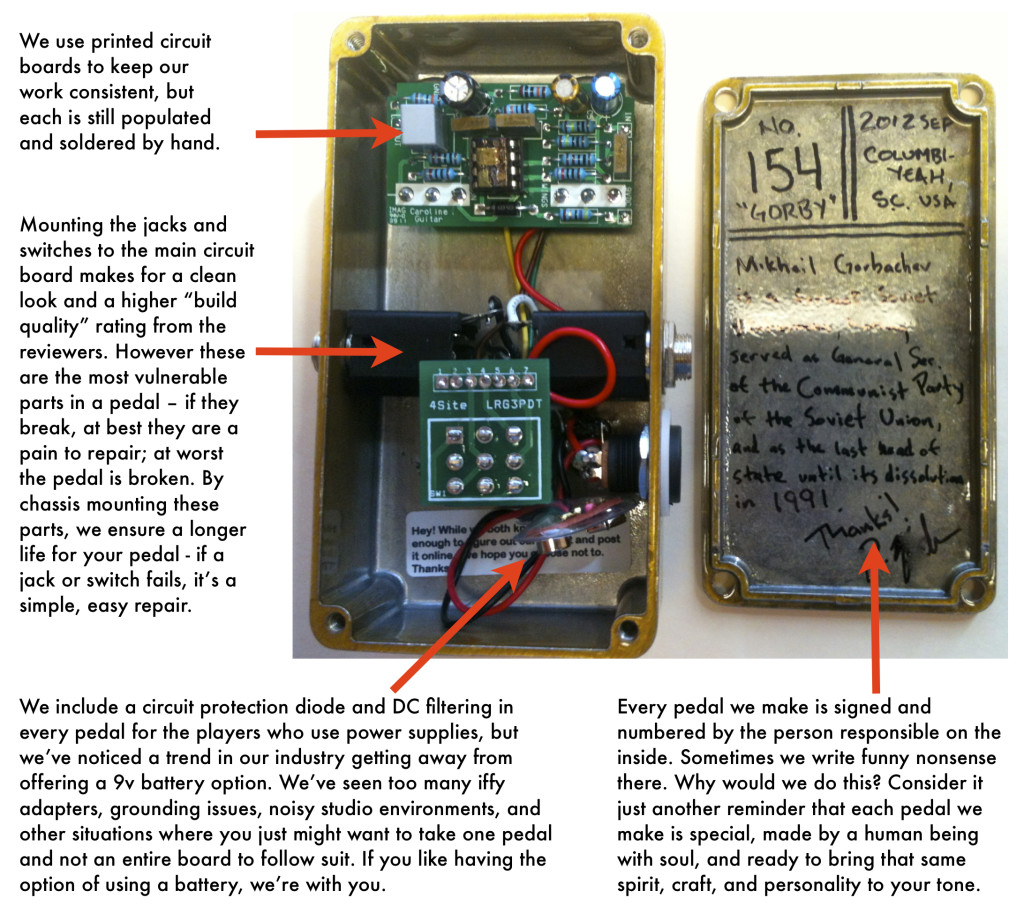 To find where you can pick up a Caroline Guitar Company pedal of your own, please visit our retailers page and drop them a line or pay them a visit.