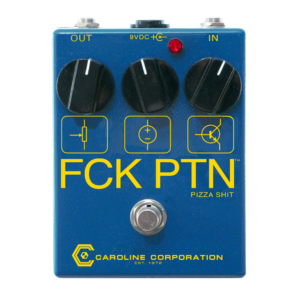 SOLD OUT- THANK YOU.
Going fast and furious on these details.
100% of sales proceeds to benefit José Andrés and World Central Kitchen's efforts on the Poland/Ukraine border and the International Committee of the Red Cross's efforts during this time.
Limited run of fifty (50) pizza fuzz pedals, based on our Hawaiian Pizza platform.
ETA to ship to buyers: March 18th, 2022.
Enclosures to be painted, printed, expedited, and donated by our friends at Disaster Area Designs. I (Philippe) will hand-pick and measure the special transistor choices, notate my selections for each inside the backplates, and hand-wire these pedals myself.
Our hopes, prayers, and best wishes to the brave men and women of Ukraine who are fighting for their freedom, democracy, and self-determination. Our energy will go towards convincing and pressuring our representatives to do more. Our money will go towards keeping their families and loved ones safe and fed as they seek refuge.