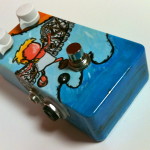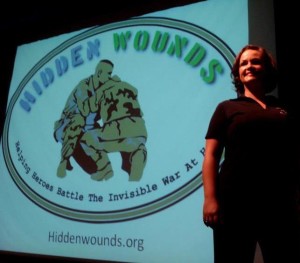 This auction is something we're really proud to do. Hidden Wounds is a 501(c)3 non-profit organization whose mission is to provide interim and emergency counseling services to ensure the psychological health and well-being of combat veterans and their families. This mission includes providing peace of mind and comfort for military personnel suffering from combat stress injuries such as PTSD, TBI, and other psychological post war challenges until such time as the Veteran's Administration or the Veteran's Affairs agencies are prepared to deliver long-term services to our clients through government programs. More info on this great organization and the auction for the pedal we are donating after the jump.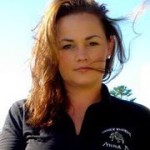 Hidden Wounds was formed in response to a tragedy involving its founder, Anna Bigham. Anna's brother, Lance Corporal Mills Palmer Bigham, served four years of active duty for the United States Marine Corps, and was released on October 18, 2008, with an honorable discharge and new rank, Combat Veteran. Lcpl Bigham sought treatment for war trauma, depression, and anger through numerous trips to the local VA hospital. Anna supported her brother and battled for the right of his treatment, but her efforts were not enough. Mills took his own life waiting for services on October 19, 2009. Shortly thereafter, Anna decided that she could not let her brother's death be the way out for any more of these heroes.
We had the pleasure of sharing the stage with Anna Bigham at the TEDx Columbia event on MLK day, and wanted to follow up this event with something really cool. For this project, we worked with artist and designer Robbie Markel, who creates his own custom painted and crafted effects as Foot Fetish Pedals for our friends at Prymaxe Vintage. When we told Robbie about the Icarus™ boost pedal that we wanted to donate and the cause it was going towards, Robbie went above and beyond…and then some. This auction will not only include this gorgeous, custom one of a kind pedal painted by Robbie and hand-wired by Shannon Donohue here at Caroline, it will include the original canvas painting of Robbie's art inspired by the Icarus legend, a handcrafted model sculpture based on Robbie's vision of how Daedalus and Icarus would have crafted their wings, the accompanying schematic, and a signed print of the art.
We really look forward to seeing this auction raise some money and awareness for this great organization and cause. Plus, the winner is getting an unbelievably cool collection to go with a terrific pedal. Click here to see the auction details and to place your bid before it ends on Wednesday, January 25th at 10pm EST, and if you are local to South Carolina, we also encourage you to come see "Bullets & Bandaids: Behind the Eyes of Combat War Veterans", an artist showcase on January 31st hosted by our friends in PIENSA Art Company that will be benefiting Hidden Wounds as well.